About Us
Kitescool is owned and operated by Warren and Wiebke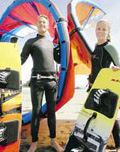 Warren grew up in Nelson and ever since his early childhood days he has had a passion for the water and water sports. It started with sailing, windsurfing, surfing, and sea-kayaking. Being a qualified SKOANZ guide with a degree in zoology, he was one of the first few people who started kitesurfing in Nelson in 1998. He's a qualified IKO Level 2 Instructor and has been instructing since 2001.
Wiebke grew up in the middle of Germany and started with water sports when she first came to New Zealand and quickly got hooked on it.  It started off with windsurfing and then kitesurfing. She is an IKO Level 2 Instructor and came 2nd in the 2003 Kitesurfing Nationals.
Warren and Wiebke have managed a Wind and Kitesurfing School in Germany at the North Sea for 4 seasons, have run Kitescool for the last 12 years and co-organised the Nelson Kitesurfing Nationals in 2007.
The Success of Kitescool
We are both very passionate about teaching kitesurfing, and to see our student's progress quickly and have fun. Over the years we have taught thousands of students and we still enjoy every day of it.
We were also the first kitesurfers to attempt to cross the Cook Strait between the North and South Island's of New Zealand – generally an extremely windy location. Sadly though, over three days we didn't get enough wind to kitesurf so we went wakeboarding, fishing and diving in the Cook Straight instead. At least we had fun and we will try again.
We are both fluent in English and German and employ seasonal Instructors who quite often speak foreign languages. So in case you are not too sure about your English language skills, try us and we might even be able to teach in your mother language.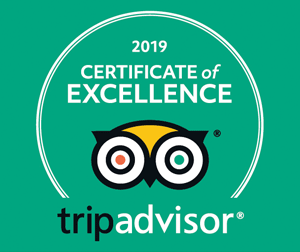 Kitesurfing Gift Vouchers… the ultimate Christmas or Birthday Gift!
Ph Warren or Wiebke on 021354837 to order your gift voucher.
Read more
SUPing or Stand Up Paddle boarding is the newest water sport that everyone is talking about. Perfect for flat calm no wind days, surf, lakes and rivers and anyone can do it… available at Kitescool ph 021354837.
Read more
i fully endorse their kite surfing school and teaching techniques.
Cindy Mosey former World Champion Kitesurfer 2005, 2006 and 2007.
Read more