Frequently Asked Questions
What is Kitesurfing or Kiteboarding?
Kitesurfing or Kiteboarding is the fastest growing water sport in the world; it is an eco friendly trend sport that is available to everyone who can swim, young and old. Described by many as being the ultimate sport! It uses a kite to harness the power of the wind and combines this with a surf style board allowing the kite boarder to skim across the water and jump high into the air….it's awesome fun.
I have tried Windsurfing is Kitesurfing easier?
Yes, kitesurfing is easier than windsurfing. Windsurfing is hard work, lifting heavy sails out of the water and carrying often large and heavy boards around. Kites are in comparison light and compact and fly so there is not much heavy stuff involved and it takes less time to learn to kitesurf than it does to windsurf.
Do I need to be strong to learn kitesurfing or kiteboarding?
No, but a good level of fitness helps, it's not a strength based sport which makes it equally available to females and males, the old and the young. Kiteboarding is challenging to learn, but it does not require much physical strength. The harness takes most of the load away from your arms, allowing kiteboarders to ride for hour's non-stop. Most people in good physical condition can learn to kiteboard, even kids. If you spent the entire summer kitesurfing you could expect to have strong legs and stomach muscles and a lightly toned upper body.
How do I start learning to kitesurf or Kiteboard?
The best way to learn is to enrol for a beginner's course at your local kitesurfing school. With the advances in kite technology and qualified instructors learning to kitesurf is a fun, safe and rewarding experience.
Is Kitesurfing dangerous?
Historically it was quite a dangerous sport and during the early years there were some serious accidents. However now with the kite school's around the world offering kitesurfing or kiteboarding courses run by qualified instructors and recent developments in the kites and their safety systems the sport has evolved and is quite safe once proper training has been completed and certification achieved.
Who can learn to Kitesurf?
Well pretty much anybody who can swim! In our experience of teaching we have noticed that those people who don't mind getting their head wet tend to do well. The youngest student we have taught was a 10 year old boy and the oldest was a 70 year old male, both are now accomplished kitesurfers.
How long does it take to learn to kitesurf?
This is different for everybody and depends on fitness, natural talent, previous experience and ability to learn new skills. Over the years we have had a handful of students that have learnt to kitesurf in 1-2 lessons with most students taking between 3-6 lessons. The courses that we sell the most of are the 2 day Intro and the 6 day Zero to Hero. At the end of the Zero to Hero you can expect to be up and riding! Some even manage to learn to jump!
Is the sport called Kitesurfing or Kiteboarding?
It is commonly called Kitesurfing but many people refer to it as Kiteboarding. Both are in common useage around the world. Personally i prefer Kitesurfing as this links nicely to Kitewave surfing.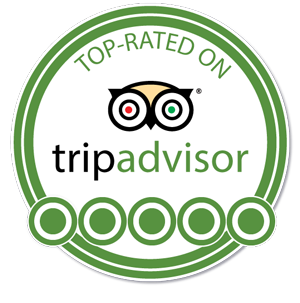 Kitesurfing Gift Vouchers… the ultimate Christmas or Birthday Gift!
Ph Warren or Wiebke on 021354837 to order your gift voucher.
Read more
SUPing or Stand Up Paddle boarding is the newest water sport that everyone is talking about. Perfect for flat calm no wind days, surf, lakes and rivers and anyone can do it… available at Kitescool ph 021354837.
Read more
i fully endorse their kite surfing school and teaching techniques.
Cindy Mosey former World Champion Kitesurfer 2005, 2006 and 2007.
Read more