Kite School ~ Kite Boarding Lessons and Courses

Kitescool is the only Kitesurfing School in the South Island and we are also an IKO affiliated Kite Centre.
We offer group and private lessons – every day from September to May. We teach according to the IKO (International Kitesurfing Organisation) standards which are designed to help you learn quickly in a fun and safe way.  There are 3 Levels to achieve and your IKO qualified instructor will respect your rhythm and take you through all the steps to reach your goals.
We offer several course options, ranging from an exciting 1 Day Introduction to the 6 day long Zero to Hero course! Become a fully self sufficient Kitesurfer!
Our most popular courses are the '2 Day Intro' and 'Zero to Hero', but obviously it will have to suit you and if you have done lessons before we will teach you at your level- just let us know.
Please read below for more info about the different courses and the individual IKO Levels! If you are not sure which course is best for you just contact us and well be happy to help.
Kite Boarding Lessons and Courses Prices
Introduction Day
IKO Level 1 – $170, 3 hours
Experience the thrill of kitesurfing. Land based introduction to the sport, run over 3 hours.
Level 1 + 2
IKO Level 1 + 2 – $360, 2 x 3 hours
A fun introduction to kitesurfing, basic land and water skills. Run over 2 half days.
Lesson 1 + 2 + 3
IKO Levels 1-2+ – $510, 3 x 3 hours
If you are serious about kitesurfing this course is designed to get you up and riding! Run over 3 half days.
Zero to Hero
IKO Levels 1-3 – $960, 6 x 3 hours
The Ultimate course! Become a fully self- sufficient kitesurfer. Advanced riding and jumping skills! Run over 6 half days.
Private Lessons
$200, 2 hours
Try a Private kitesurfing Lesson; learn at your own speed with the full attention of your own instructor! You'll be a confident kiteboarder in no time!
2 person private lesson $130 per hour * Extra kite $60
Group Lessons
$190, 3 hours
These lessons can be taken at any level if you just have one day, or join in with a group at your level if you have previous experience.
---
The Discovery Kitesurfer Program IKO Level 1
The best way to discover Kiteboarding!
Discover Kiteboarding and elevate your water sports experience! The IKO Kiteboarding programs are designed to help you learn in a safe way. Your IKO instructor will respect your rythm and take you through all the steps to reach your goals.
Kiteboarder Level 1
Land based course (3-4 hours):
Level 1A
Know safe wind directions and conditions for kiting
Know hazards on a spot
Set up a trainer kite
Know the use of safety systems
Level 1B
Have basic flying skills with trainer kite
Launch and land the trainer kite with an assistant.
Twist and untwist the lines while flying the kite.
Walk and change directions while flying the kite
Know the wind window
Level 1C
Set-up a 4/5 line kite with a full de-power system
Pre- flight check equipment and settings
In flight check equipment and settings
Understand and use the international communication signals
Launch and land the kite to an assistant and as an assistant (4/5-line de-power kite)
Level 1D
Control the kite hooked into the harness
Understand the de-power system and can use the safety systems
Advanced flying skills with the de-power kite
Show full control of de-power systems in flight
Level 1E
Pull quick release and activate leash
Recover the bar and kite
Self land
---
Intermediate Kitesurfer Program IKO Level 2
Once you complete this program, you will start riding on the board. You will be ready to continue to the next level of riding and become an independant kiteboarder!
Kiteboarder Level 2
This course is water based (6 – 8 hours): *It generally takes more than one lesson to complete Level 2, unless you have previous board riding skills or experience.
Level 2F
Enter and exit the water independently and safely while controlling the kite.
Water re-launch the kite.
First body drag downwind.
Maintain correct kite position in the wind window.
Change direction to the left and right while body dragging.
Recover the kite and bar in the water.
Level 2G
Upwind body drag to recover board.
Upwind body drag holding the board with one hand.
Enter and exit at the same point while upwind body dragging.
Level 2H
Know the power stroke for a water start.
Know the safety rules and theory for water start.
Can put the board on the feet and maintain the correct position for water start.
Level 2I
Water start in both directions and ride a short distance.
Come to a controlled stop.
Understand weather forecast, tidal- and wind effects.
Determine the wind strength, direction and quality.
Know the right of way rules.
Know equipment set up and choice according to the weather conditions.
---
Independent Kitesurfer program IKO Level 3
Once you have completed this program, you will be able to start jumping and you will be a truly independent rider!
Kiteboarder Level 3: It takes most people several lessons to complete Level 3 depending on previous experience.
Level 3J
Control the riding speed by edging.
Consistent riding in both directions.
Level 3K
Consistent riding in all directions including upwind.
Ride amongst other riders and water users and respect right of way rules.
Level 3L
Change of direction without stopping.
Self- rescue and full pack-down in the water.
Level 3M
Risk assessment and awareness of the riding area.
Self launch.
Level 3N
Make a toe side turn.
Knows the theory and the safety rules for jumping.
Land a basic jump.
---

Kiteboarding is a sport that is easy to travel with, so go explore different geographic locations, water surfaces and wind strengths!  Kitescool sells all the necessary kitesurfing  gear that you will need to become an independent kitesurfer! Let our experienced team put together a package that is perfect for you! Kitescool provides discount prices to all students. Another popular option is to Hire the equipment from Kitescool and continue with supervised Hire at the end of your Kitesurfing course!
Lessons don't have to be taken on consecutive days. All prices include all equipment supplied. A general fitness level is required… all age groups welcome.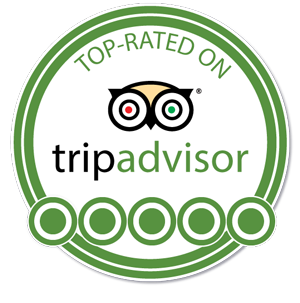 Kitesurfing Gift Vouchers… the ultimate Christmas or Birthday Gift!
Ph Warren or Wiebke on 021354837 to order your gift voucher.
Read more
SUPing or Stand Up Paddle boarding is the newest water sport that everyone is talking about. Perfect for flat calm no wind days, surf, lakes and rivers and anyone can do it… available at Kitescool ph 021354837.
Read more
i fully endorse their kite surfing school and teaching techniques.
Cindy Mosey former World Champion Kitesurfer 2005, 2006 and 2007.
Read more