Kitesurfing Locations – Nelson, Marahau, NZ
Nelson, located at the top of the South Island, has THE best kitesurfing spots throughout New Zealand.
The Nelson kitesurfer is spoilt for choice; from the popular Tahunanui or Tahuna beach 5 mins from Nelson City and 3 mins from Nelson Airport to the golden sand beaches at Marahau – Abel Tasman National Park to remote and Wild West coast beaches of Golden Bay.
Nelson regions, Tasman and Golden bays offer literally kilometres and kilometres of beaches and consistent thermal sea breeze winds – typically between 10 and 20 knots in strength averaging around 15knots. The most consistent months for kitesurfing in Nelson are September-October thru to March-April. Early in the season the water temperature is around 12° C and the wind is cold. It is at this time of the year that Nelson has a lot of frontal weather patterns generating strong winds and stormy sea conditions. As the summer progresses the winds switch to thermal sea breezes and the water steadily warms up under the heat of the Nelson sun. At the height of summer it is possible to kitesurf without a wetsuit with water temperatures of around 24° C.
To visit Nelson region is to discover blue skies, golden sand beaches, pristine lakes, three spectacular national parks, unique landforms, vineyards and gourmet cafes, artists and galleries, boutique shopping experiences and a uniquely relaxed Nelson way of life. Nelson region combines the finest elements of the New Zealand experience and is blessed by having the most sunshine hours in New Zealand.
Kitesurfing/Kiteboarding Location Spot Guide – Nelson/Abel Tasman
Tahuna Beach
Located 3 mins drive from Nelson Airport and 5 mins drive from Nelson City is the most popular kitesurfing spot in the region. Tahuna beach has a designated kitesurf zone at the western end and a designated swimming zone at the eastern end.
It is a large sandy beach that offers side shore wind and deep water in the channel to shallow side shore and cross onshore conditions on the sand spit and front beach. Kitescool teaches in the warm clear shallow waters of the sand spit and the front beach which make an ideal spot for learning.
Strong tidal currents in the channel act as a conveyor belt when the tide is going out and make even the lightest of winds suitable for kitesurfing. At its fastest the current is flowing at 6 knots – this should not be underestimated and kitesurfing in the channel is for experienced kitesurfers only. Peak tidal flows should be avoided. Over the channel to the west are several thousand meters of sand flats and shallows which offer some of the best riding at the beach for the adventurous kitesurfer. Best wind directions for Tahuna beach are: North Easterly, Northerly, and North Westerly and is good at all tides. Westerly and South Westerly winds work best on the low incoming tide until the sand bar becomes covered at mid tide. These wind directions tend to be strong and require some experience. Road access is thru Tahuna beach reserve with car parking at western end of the beach for kitesurfers.
Facilities: Kitescool – kitesurfing lessons, kite repair service, equipment retailer, gear hire. Toilets, Café in beach reserve, Camping ground in beach reserve… other accommodation nearby, 3 mins to airport, 5 mins to Nelson city.
Hazards: Strong tidal currents in channel.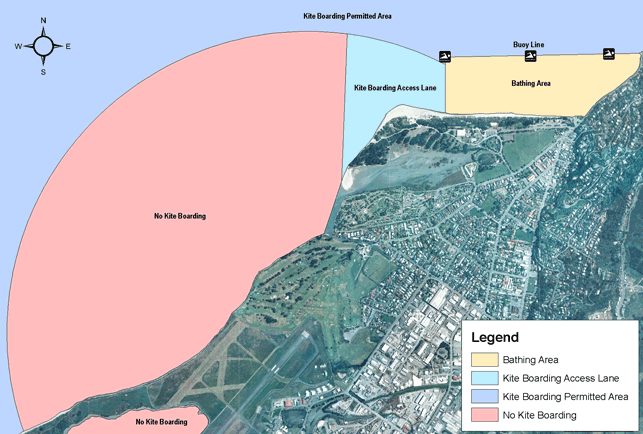 ---
Atawhai Estuary
Located 3 mins drive north of Nelson the Atawhai estuary or Nelson Haven is a huge area suitable for kitesurfing at high tide. It has one small grassed area at the Marybank reserve and is otherwise bounded by state highway 1. It is kitesurfable in all wind directions except easterly influenced winds. Not suitable for beginner or intermediate riders due to difficulties of launching and landing.
Facilities: Toilet.
Hazards: State highway 1, small rigging area.
---
Rabbit Island
Located 25 mins drive west of Nelson City Rabbit Island is a large sandy beach several kilometres long providing plenty of uninterrupted space for kitesurfing. It is also a popular beach with local families so kitesurfers tend to launch at the western end to avoid swimmers.
This is a fun place to kitesurf and is a big beach suitable for beginners with lots of space and not a lot of riders. It often has some waves as well making it fun for advanced riders. The best wind directions are Easterly, North Easterly, Northerly and North Westerly at all tides except high tide.
Facilities: Toilets, fresh water showers, BBQ areas.
Hazards: Trees at high tide.
---
Marahau Beach
Located 1.2hrs drive west of Nelson at Marahau the beginning of the Able Tasman National Park. Known for its golden sands and clear waters Marahau beach is possibly one of the most beautiful kitesurf beaches in the world! A favourite spot of Kitescool that works best on a North Easterly sea breeze it is home to a number of local kitesurfers and a base for the Able Tasman National Park Water Taxis and Sea Kayaking companies. Local law says that Water Taxis have right of way over everything and kitesurfers should stay out of the taxi lane in front of the boat ramp. Good on all tides except high tide works best in Northerly and North Easterly winds and is sheltered from everything else. Marahau beach is suitable for riders of all abilities.
Facilities: Café, Camping ground and other accommodations, Access to start of Able Tasman National Park.
Hazards: Boat ramp, rock wall and trees at high tide. Water Taxis and Sea Kayaks everywhere.
---
Location Guidelines
Wherever you go it's always best to check with the local kitesurfing school to understand the local conditions and hazards. If you are in the region or thinking of visiting we are happy to help you can e-mail or call us any time. We are mostly based at Tahunanui Beach in Nelson but are mobile and use any other location depending on wind direction, weather and tidal conditions.
We can be contacted on Ph 021 354 837 or e-mail info@kitescool.co.nz
Wir Sprechen Deutsch!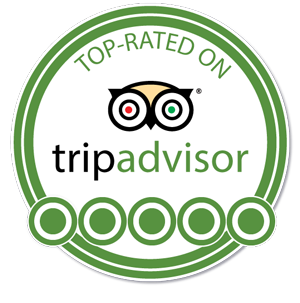 Kitesurfing Gift Vouchers… the ultimate Christmas or Birthday Gift!
Ph Warren or Wiebke on 021354837 to order your gift voucher.
Read more
SUPing or Stand Up Paddle boarding is the newest water sport that everyone is talking about. Perfect for flat calm no wind days, surf, lakes and rivers and anyone can do it… available at Kitescool ph 021354837.
Read more
i fully endorse their kite surfing school and teaching techniques.
Cindy Mosey former World Champion Kitesurfer 2005, 2006 and 2007.
Read more